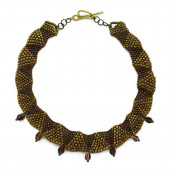 Triangles handmade necklace in shades of brown, one of a kind!!!
was
$120.00
Special Price
$89.00
If you have an account Log in to your account in order to view your current wishlists.
(If you don't have an account you can create one.)
You currently have no wish lists.
Please create one in the form below.
Create New Wishlist